The Grove Orlando – Shopping, Dining, Events
Easy pick up at Daniels Road: Find an eclectic array of clothes offered by this shop including styles that seem to change overnight. Crew store is one of the best shops in this outdoor mall.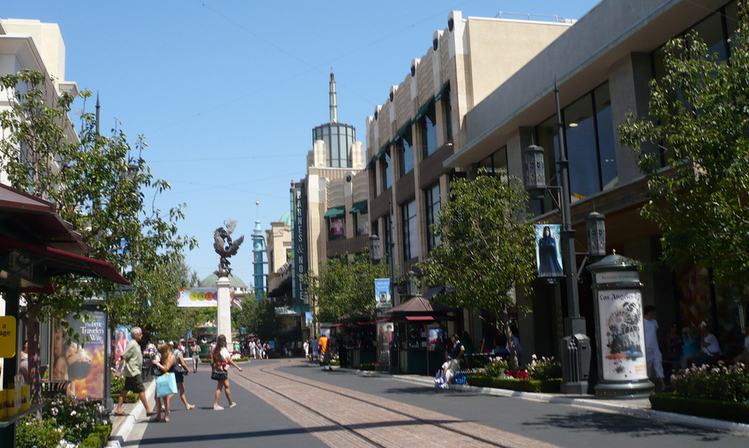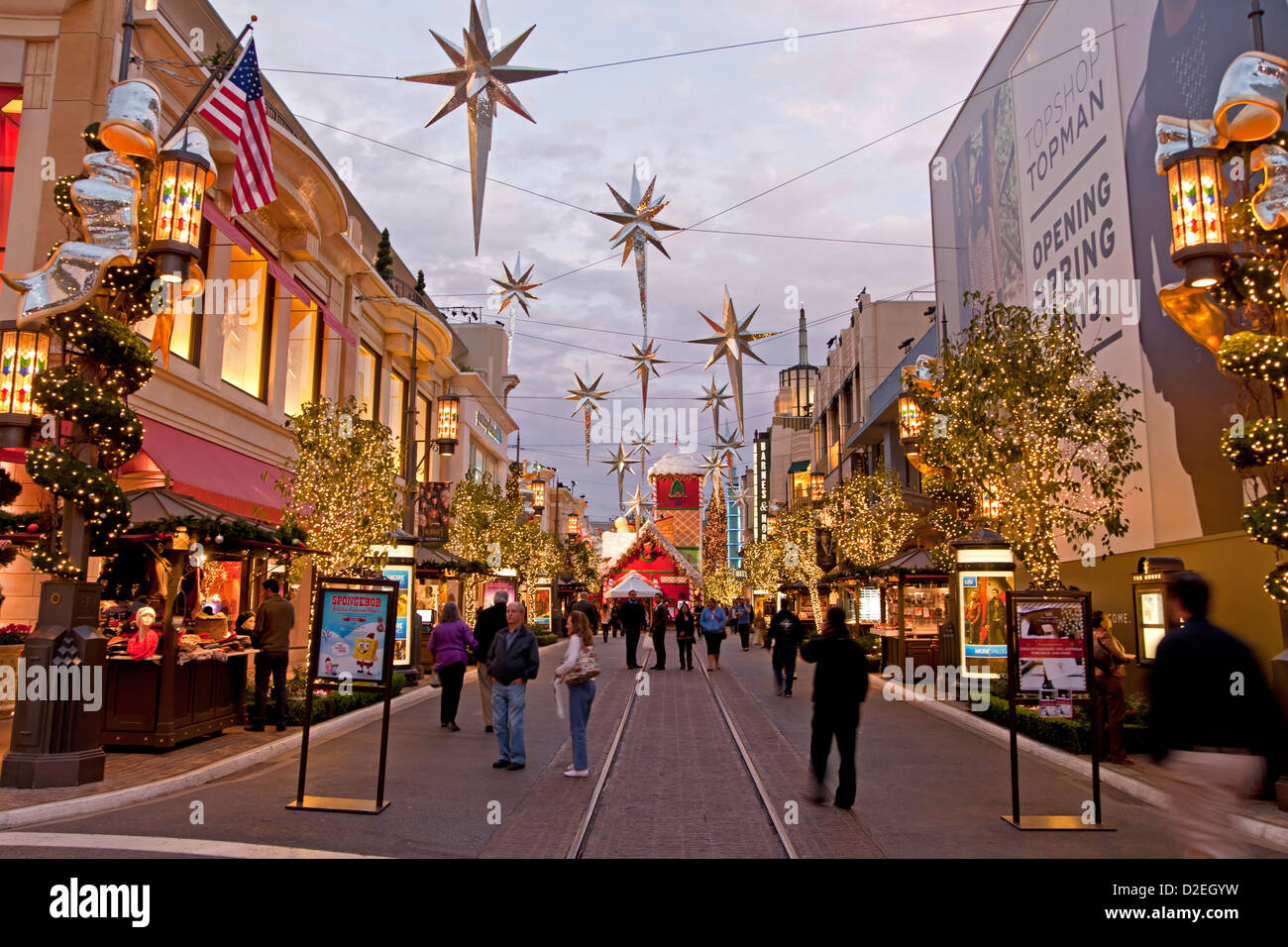 Questions & Answers
There is a farmers market around the corner and last time I was there I saw Tila Tequila. Nice and neat but Crowded — This place is so crowded and it's hard to get the parking, but overall I still love it.
New restaurants are opening frequently. Staff is usually friendly. Great hangout place for anyone — I love bringing out of town guest to The Grove to get a good sample of LA life.
It has a great and inviting environment for families, cultural enthusiasts, high-class and those aspiring to be so. Whether alone or with a group, you can always enjoy shopping, chilaxing in the Bookstore, or enjoying a movie at the theater.
Great place to meet any mood, any need, and fulfill you by the time you leave. Shopping and dining amid a posh setting — Angelenos and out-of-towners flock to this popular venue for entertainment, dining, shopping and of course people watching. I was mostly impressed by its stylish architecture and precious decor--it comes all in red, light brown and golden tones.
Pleasant tunes create a background for extensive shopping and invite to luscious dining. A feast for the eyes is certainly for every female the topless male situated at the entrance of "Abercrombie and Fitch". I would highly recommend the Grove bookstore: Summing up, to shop and dine at this venue is definitely not a bargain, but it convinces you with its fashionable style and trendy vibe.
Great for people watching and for shopping — The Grove at the Farmer's Market is probably my favorite mall in all of the Los Angeles area keeping in mind that I'm a West Hollywood resident. An upscale feeling outdoor mall, this place rocks! It's got a huge movie theatre and all the stores you'd want. The parking can and does fill up, so arrive early or count on doing the parking deck dance for a while. Better yet, park at a meter in the neighboring streets if you plan to be in and out not for the movie-goer.
It epitomized the worst of LA - exclusive, trendy, overpriced, fake, and a little ridiculous. However, somewhere along the way I believe I've been converted. When surveying LA shopping options, The Grove is a step above the standard blah mall. It has ambience with it's Bellagio-esque water fountain, tree-lined lit streets, and trolley. It has character in it's grand outdoor space with a quiet street tucked to the side.
It's a nice place to take other people and a place that makes you feel good while you shop. It has a nice array of shops and restauarants, and the Farmer's Market keeps the place somewhat down to earth. But most important, it offers an experience while still offering affordable shopping. More like a stroll through an amusement park than a mall, WeHo's open-air shopping center caters to upscale shoppers and tourists alike. There is also a colossal screen theater with stadium seating, and food options range from local favorite The Farm of Beverly Hills to chains like The Cheesecake Factory.
Then someone got the brilliant idea to replace a portion of the land next door into a monstrous shopping mall, with all the same stores you see in every other shopping mall in America.
And things rarely go on sale at any of them. And parking is difficult - the digital parking space counter is supposed to be helpful, but when you see that there are 80 parking spaces on L2, they FORGET to mention that those spots are reserved for valet!
If Disneyland were a mall — You cannot get any more inauthentic than The Grove. It's made for Tourists and worse, Los Angeleno's have to suffer another faux reality and this time it's interfering with their shopping.
If you want good food, click under restaurants after reading this review and find a place that isn't in an outdoor mall. The worst part of all of this is that once The Grove was erected, The Farmer's Market lost it's quaint, quiet charm, prices went up and those of us who cherished the nostolgia and precious nature of the market lost something special.
It's simply not worth it. Very nice outdoor mall — I really like the Grove. With a huge parking lot with digital displays that show you how many parking spaces are left on each level, the movie theater which features limited-run independent films, and some very nice restaurants, not to mention the Farmer's Market, the Grove is a great destination. It gets very crowded on weekends and I generally stay away during the holiday shopping season.
The restaurants are the real reason to come here, and the trolley is nifty as well. Someone got the bright idea to append a shopping mall with chain stores to the adjacent lot, with mixed results. The shopping mall has the usual chain stores. It does have nice fountains, but it's nothing to write home about. The Farmer's Market itself hasn't changed much. It's a nice place to get something to eat, with lots of variety, and with nice areas to sit down.
There is excellent produce available,along with other specialty foods. A very nice stop if you're in the area. There is a lot of stores and good restaurants, even a trolly to take you from the Grove to the Farmers Market and back for free. The mall is very nice looking and it is a big tourist attraction. There are plenty of touring buses that stop here.
Overall, I found the Grove to be very crowded. The parking structure is a pain, you have to drive around in circles looking for parking. Many times having a long walk to an elevator or escalator.
The mall is too expensive and crowded for me to shop there. When i moved here, i was pleasantly surprised to find this great place for shopping, movies, eating, and just strolling.
They did a great job incorporating the old farmer's market into the shopping area. Not the greatest store selection - but the important ones are covered if you know what things you're looking for.
Parking lot can be a mess to get out of on the weekends, but what else would you expect? This is LA after all. Favorite thing at The Grove — Aside from the mobs of good-looking people, great retail stores and plenty of food selection -- my new single favorite reason to go to The Grove is to get my bath salt fix at "Sea Maid. The employees at least everytime I've visited are "attitude free" and will help you create your own bottle.
They even give you half price refills -- that always keeps me coming back. Theres lots of stores around here to keep busy for awhile, but once you reached the end, you really reached the end. I had no problem ordering and calling for more food. The tracks and the lights remind me of Disneyland and the water show reminds me of vegas. The movie line was pretty long, but thats what i expected from a popular shopping center. A great place to bring dates for a short stop, parking didn't cost much and the bev center is just down a few blocks.
Overall, prices are bad and no sales, but late at night its a great place to be for a little bit of relaxation. They want your money but won't give you customer service you deserve. What they'll give you is major attitude. And no respect for my guest who doesn't speak fluent english, the funny thing is The Grove is suppose to be one of the tourist attraction in LA.
What did he expect everyone to speak english fluently? Just wanted people out there to know what to expect from this vendor. Would've been a great experience if it wasn't because of the Vision in Crystal vendor. Also, its conveniently attached to the Farmer's Market if you want a variety of 'down home' foods to select from. The shopping at the Grove its good, but not overwhelming like at the Beverly Center. Also, I think Its theme park atmosphere is part of its charm.
Be sure not to miss the fountain show - who knew water could be so fun to watch? This place is a great outdoor mall to take out of town guests Contrived Disneyland atmosphere and not a great assortment of stores. Parking is almost as bad as the Westside Pavililon. Nice movie theaters, but long lines. It is beautiful, convenient, fun, and the most enjoyable place anywhere in this area. Highly recommended for everyone. I was amazed that some of the retail stores actually have the policy of not putting items on sale in their Grove location.
Apparently they haven't looked across the street to the hellacious Big K or Ross. This contrived outdoor mall feels like ToonTown, the Bellagio, and a hack-version of 3rd Street--all rolled into one. You've got your standard mall-type stores here. The only benefit to shopping at the Grove is the Farmer's Market. But then again, the Farmer's Market is a landmark destination in and of itself.
Justice - Just For Girls! Kay Jewelers Daniels Rd. Lane Bryant Daniels Rd. Marshall's Daniels Rd. Men's Wearhouse Daniels Rd. Old Navy Daniels Rd. Payless ShoeSource Daniels Rd. Polka Dotz Chic Daniels Rd. Wet Seal Daniels Rd. Beall's Department Store Daniels Rd. Ross Dress For less Daniels Rd. Super Target Daniels Rd. GameStop Daniels Rd.
American Momentum Bank Daniels Rd. Fifth Third Bank Daniels Rd. Wells Fargo Bank Daniels Rd. European Wax Center Daniels Rd. Hair Cuttery Daniels Rd. Lovely Nails and Spa Daniels Rd. Haverty's Furniture Daniels Rd. HomeGoods Daniels Rd. Kirkland's Daniels Rd. Mattress Firm Daniels Rd. Bonefish Grill Daniels Rd. Chick Fil-A Daniels Rd. Chipotle Mexican Grill Daniels Rd. Cold Stone Creamery Daniels Rd. Cracker Barrel Daniels Rd. Firehouse Subs Daniels Rd. Five Guys Burgers Daniels Rd.
Longhorn Steakhouse Daniels Rd. McDonald's Daniels Rd. Panda Express Daniels Rd. Panera Bread Daniels Rd. Planet Smoothie Daniels Rd. Pollo Tropical Daniels Rd. Romano's Macaroni Grill Daniels Rd. Red Mango Daniels Rd. Starbucks Daniels Rd. Taco Bell Daniels Rd.
The Grove is a popular fashion, shopping, dining and lifestyle destination with the best mix of retail, restaurants and entertainment in Los Angeles. Find any store at The Grove Mall by visiting our store directory. A great shopping awaits! The shops at the grove can be a bit pricy so I don't really go to shop but to eat some fancy food or pastrys and walk around is great. Its pretty during the day and even at night when they turn on all the lights.4/4(K).